Telegram transfer money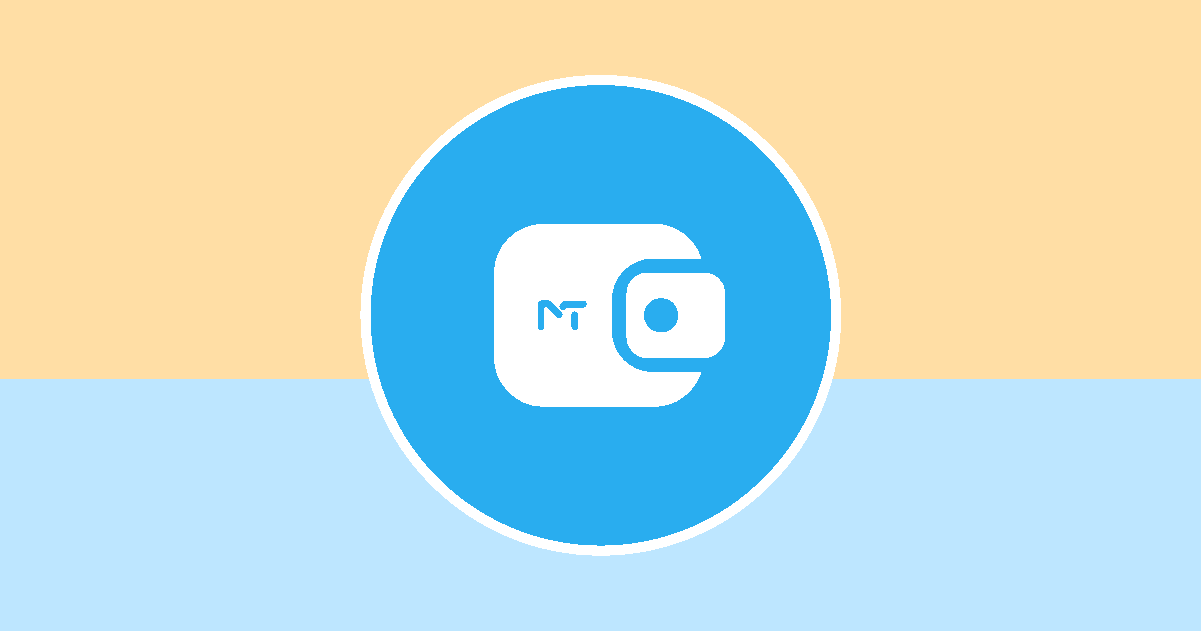 In this article we want to explain How to send crypto on telegram and also talk about Telegram transfer money solutions as well
Have you ever found yourself in a situation where you needed to send money to a friend or family member, but you couldn't find a convenient and secure way to do it? Well, look no further because Telegram, the popular messaging app, has got you covered. With Telegram's built-in payment feature, you can easily transfer money to anyone in your contact list, hassle-free. In this blog post, we will guide you through the process of transferring money on Telegram, step by step. but note that this feature is just working is some countries but don't worry, we have an alternative method to transfer money on telegram in all of the countries. So, let's get started!
How to send crypto on telegram
Let's start with altarnative way at first because it's more popular and much more friendly.
Imagine that you want to order a product or service in telegram, there is too many telegram bots that can help you to do that.
Even it's possible to develop a telegram Shop Bot on telegram and let your clients place their orders through that bot.
So let's follow us step by step
Telegram Crypto Wallet Bot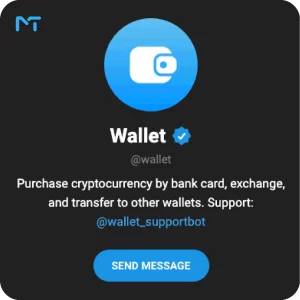 This is a verified telegram wallet bot that let you to send and receive some of the crypto currencies as payment like BTC, TON, and USDT on TRC20 network.
This bot is so simple and it's so user-friendly and even you can change your currencies as well.
Even you can create an invoice to receive the payments.
To access the bot you can find @wallet in telegram.
Note that we also developed a bot for our shop to provide our services easier and you can Buy telegram members or use all of our services simple and easy.
Also if you want to develop telegram bot, we can help you to create your own E-commerce Shop based on telegram.
Telegram Transfer money through build-in payment feature
Before we proceed, it's important to note that Telegram's money transfer feature is currently available in select countries. So, make sure to check if your country is supported before you get started. Now, let's move on to the first step of transferring money on Telegram.
But before we dive into the details, let's take a moment to appreciate the convenience of Telegram. Not only can you chat with your loved ones, share media files, and join interesting groups, but now you can also handle financial transactions seamlessly. Telegram has truly become a one-stop solution for all your communication and financial needs. So, without further ado, let's explore how you can use Telegram to transfer money.
Setting Up Your Payment Account
The first thing you need to do is set up your payment account on Telegram. To do this, open the app on your mobile device and follow these simple steps:
Step 1: Tap on the three horizontal lines in the top-left corner of the screen to open the side menu.
Step 2: Scroll down and select "Settings" from the menu.
Step 3: In the Settings menu, tap on "Payments".
By following these steps, you will reach the Payments section, where you can add your payment method and set up your account details. Telegram supports various payment providers, including credit/debit cards and online wallets. Choose the option that suits you best and proceed to add the required information. Once you have successfully set up your payment account, you're ready to send money to your contacts!
Telegram Transferring Money to Your Contacts
Now that you have your payment account set up, let's explore how you can transfer money to your contacts on Telegram. Follow these steps:
Step 1: Open a chat with the person you want to send money to.
Step 2: Tap on the attachment icon (paperclip) located at the bottom-right corner of the chat screen.
Step 3: From the list of options, select "Payment".
Step 4: Enter the amount you want to send and add an optional note to accompany the payment.
Step 5: Tap on the "Pay" button to confirm the transaction.
Once you've completed these steps, Telegram will securely process your payment and notify the recipient about the incoming transfer. It's that simple! No need to worry about complicated banking processes or third-party apps. Telegram ensures a smooth and secure transfer of funds, ensuring the privacy and security of your transaction.
Receiving Money on Telegram
Transferring money on Telegram is not just limited to sending funds; you can also receive money from your contacts effortlessly. Here's how you can receive money on Telegram:
Step 1: Open the chat with the person who wants to send you money.
Step 2: The sender will follow the same steps mentioned earlier and enter the amount they want to send.
Step 3: You will receive a notification with the details of the incoming payment.
Step 4: Tap on the notification to accept the payment.
Once you've accepted the payment, the money will be added to your Telegram balance. From there, you can either keep it in your Telegram wallet or transfer it to an external bank account or online wallet. Telegram provides you with the flexibility to manage your finances according to your preferences.
Conclusion
With the advent of Telegram's money transfer feature, sending and receiving money has become more convenient than ever. Whether you need to split a bill, pay someone back, or simply send money as a gift, Telegram offers a secure and user-friendly solution. By following the steps outlined in this blog post, you can easily set up your payment account, transfer money to your contacts, and receive funds with just a few taps on your mobile device. So, why wait? Start using Telegram's payment feature today and experience the ease and efficiency of digital transactions.