in this case you can buy telegram votes for your poll as cheapest prices. votes for telegram sometimes is useful. to buy telegram vote you can start here.
Votes For Poll
Telegram is a powerful social media app that also providing poll for your posts in channel and groups.
another thing is you can use this cool option to make your available customers and your members in your channel to be active and get them involved in the discussions.
this options are coming from telegram bots.
telegram bots are using telegram API to provide some options and tools for your channel or group.
we can do too many things with this bots like creating the polls or even we can create a internal application with this amazing option.
also there is too many bots already created by peoples and Telegram Co. you can do cool things with this bots.
so here you can see some examples about bots:
With this telegram vote bot you can:
run a race for your members
share optional content in your channel or groups
and know about your subscribers polls about your content …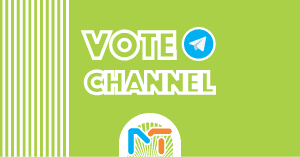 buy telegram vote
likewise for now we can increase channel polls to at least 5000 votes.
this is rather we can increase channel votes and group votes even the type of channel or group is private.
if you want to use telegram votes we just need the link of the vote post.
also kindly note that the channel can be public or private during sending the votes.
Advantages of telegram votes service
zero drop rate
100% safe
high capacity at least 5k
high speed
vote for groups
vote for channels
link can be public or private
also if you want to buy telegram channel members you can start here