Description
telegram shilling service: how to send automatic messages to telegram group. Fake Telegram Chat Generator. ready to know how to shill on telegram?
In this case we providing the telegram shilling bot for your groups to increase your group activity.
Your telegram group is empty and nobody not interesting to chat in your group or they not using your services? the answer is the telegram shilling service.
through this bot you can shilling telegram groups and create telegram fake conversation in your group.
You can send more than 200 different messages by 200 different accounts and all of the accounts have real names and profile pictures.
telegram shill bot
You can control the bot by yourself or let us to activate the bot for you.
If you have any questions contact Online Support.
That's true. now we providing the telegram shill bot and you can use it easily.
You can rent the telegram shilling service monthly and control it by yourself.
This bot is so flexible and you can set Delay of sending them messages.
Even you can set how many accounts should send messages in the group.
You can make a real conversation through this bot in your telegram group.
how to send automatic messages to telegram group
To know how to send automatic messages to telegram group stay with us.
start the bot
click on add package
set a name for your package
enter your first message
enter your second message ( note that you can set unlimited messages )
click on done
enter the delay of sending each message ( by seconds )
enter the quantity of accounts
enter the group
All done, now you can go to show packages > tap to activate the package.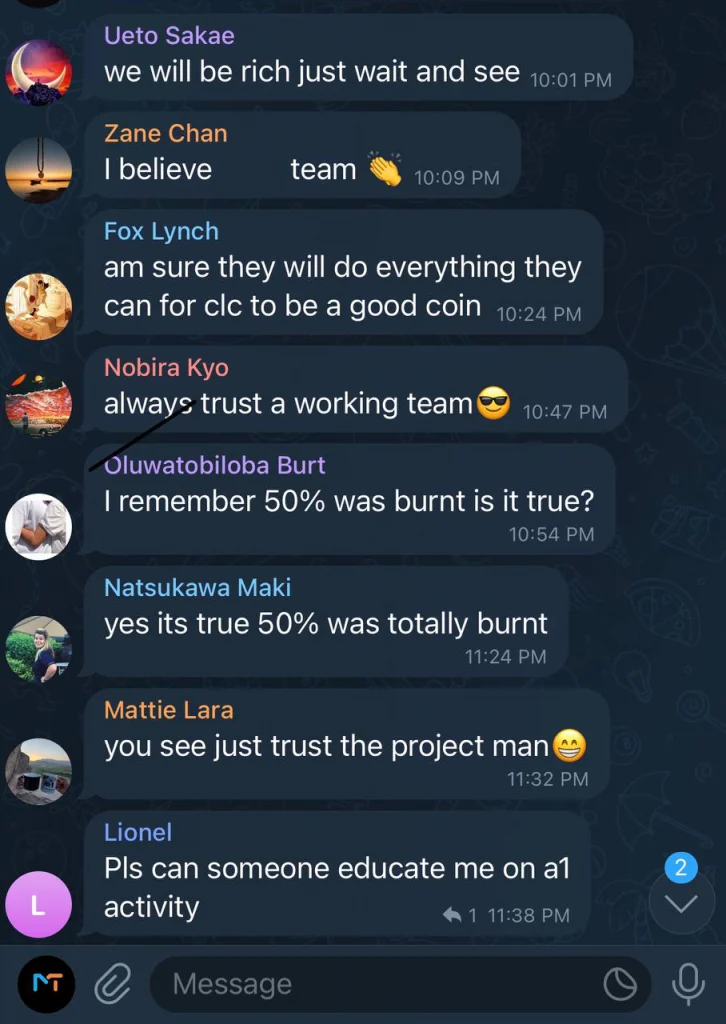 As you can see in this picture we sent some chats through several accounts by our telegram shilling bot.
telegram shilling service
another thing that you should know about how to shill on telegram is if you want to use this bot to make a real conversation, you should set the messages equal to the accounts.
for example:
account x will send "hi"
account y will send "hi what's up"
account z will send "anybody there?"
so if you want to set 3 messages in telegram shill bot, so you should activate 3 accounts also.
by the way even if you don't like to config the bot by yourself, our team will activate it for you and you just need to share your messages to us.
shilling telegram groups
the last thing about telegram shilling service is finding shilling telegram groups.
if you want to advertise on telegram through shilling bot you should find some groups for shilling that they wont block your accounts.
we providing a list of groups that will not block your accounts because of sharing links.
Fake Telegram Chat Generator
the Fake Telegram Chat Generator bot can help you to create fake conversation in your telegram group.
this method make your group to look more legit and also it can increase your natural chat activity.
shilling bot is a good stuff for improve your business on telegram.
telegram fake conversation
creating the telegram fake conversation will be effective if you use in correctly:
first of all you should have several accounts to send messages.
In telegram shill bot if you send all of the messages with the same account, people will know it's a robot.
you can buy telegram accounts in any quantity as your wish and use them for telegram shilling service.
use delay between the sending messages:
adding long delays will make your chat more real.
for example it's better to wait 2 hrs after sending each message by each account.