In this case we will add member to telegram group by phone number and will show you How To Add Contacts In Telegram Group
Add member to telegram group by phone number
Now we can add your list of phone numbers to your telegram group.
Even if you have a big list of phone numbers, we can invite the people who have Telegram Account from that list safety.
How To Add Contacts In Telegram Group
Recently we developed a new tool that can extract the telegram usernames from the list of phone numbers.
But there is some limitations like, some peoples not registered on telegram or some peoples didn't set username on their telegram account.
To adding 1k targeted telegram members we need about 50 to 60 telegram accounts.
We will invite 15 to 20 peoples through each telegram account to stay your group safe.
Also if you want to buy telegram accounts for your business, we can help you.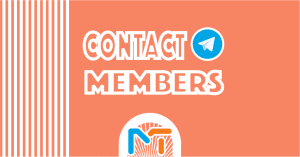 Get Telegram ID from Phone Number
The telegram ID is a unique number and each telegram account have a Telegram ID.
First of all we will extract the Telegram Usernames from your list of contact or your phone numbers, then importing the usernames to your telegram group.
This method help us to avoid from adding fake members to telegram group and you will receive targeted and unique members.
How to get user_id of a phone number in telegram
This is an effective method to promote your content in Targeted Peoples who you knows you and you know them.
It's also good for promoting the Local Businesses.
Usually most of the peoples saving the Friends Phone Numbers and in most of the times the contact list are a good database for promotion.
If you have a list of usernames and want to add them in your telegram group you can buy targeted telegram members safety.