Telegram Vs Signal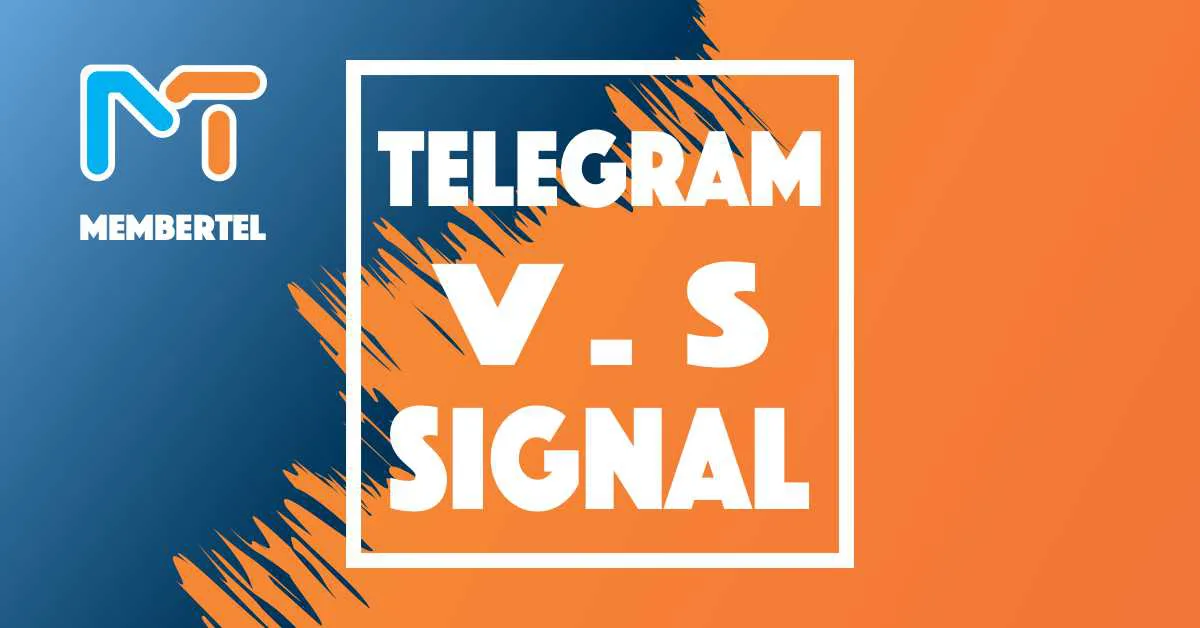 in this article we will compare telegram vs signal application and will show you what is the difference between telegram and signal and will explain what is the benefits of each other.
Difference Between Telegram And Signal
While they have their own similarities and differences, signal and telegram are relatively similar.
The first noticeable difference after the GUI is the groups.
On telegram, you can have up to 200,000 people in a group, which is secured with end to end encryption.
If you want to buy targeted telegram members for your groups you can see here.
Meaning it is impossible for a third party to read your messages.
While it is unlikely that you will ever need that much space in your group, it is massive compared to Signal's limit of 1000 members.
telegram vs signal privacy
Both are heavily encrypted (Secret chat on telegram), and safe.
But if you are focused on larger groups, so telegram is the platform for you.
On the subject of limits, it is also noticeable that there is a smaller size limit on signal.
This means that files sent are capped at around 100mb, whereas telegram has a limit 15 times as large, at 1500mb.
In the case that you are sending large files such as video, telegram is the platform you should use, otherwise, it's down to preference.
Both platforms support voice and video calls, which are secured and encrypted.
They also both support group voice calls.
Need More Telegram Members?
There is not really much difference in this aspect of the two platforms.
Neither apps store any data except for sign in data and, if allowed by the user, telegram will store contacts.
Overall, it seems as if telegram is the better platform. With many more members, and more features, it is definitely ahead
Proxy Telegram
this is one of the biggest differences of telegram vs signal platform.
telegram support internal proxies while signal is not proxy supported
this feature can help people to use telegram even if your region filter and block the telegram DNS.
for example in Russia, Iran and some other countries telegram is blocked by the government but it's still working there through the proxies.
benefits of telegram channel
in telegram you can create both channel and group but in signal you just can make a group
peoples usually using the telegram channels to sale or provide services, news, music, fun, video and too many other thongs.
and the groups is for communication between friends, classroom or something like this.
the shared posts in channels can receive views and the number of the views shown on the below of the posts.
in the channels just admins can share posts but in the groups all people can share their minds.
all the members can see the other peoples in the groups but in the channels just admins can see the other members.
Advertising on signal
telegram is a open source application and for now there is too many methods to advertising on telegram
while in the signal you have some limitation for advertising and if you want to improve your business it's better to use telegram platform.