Telegram Marketing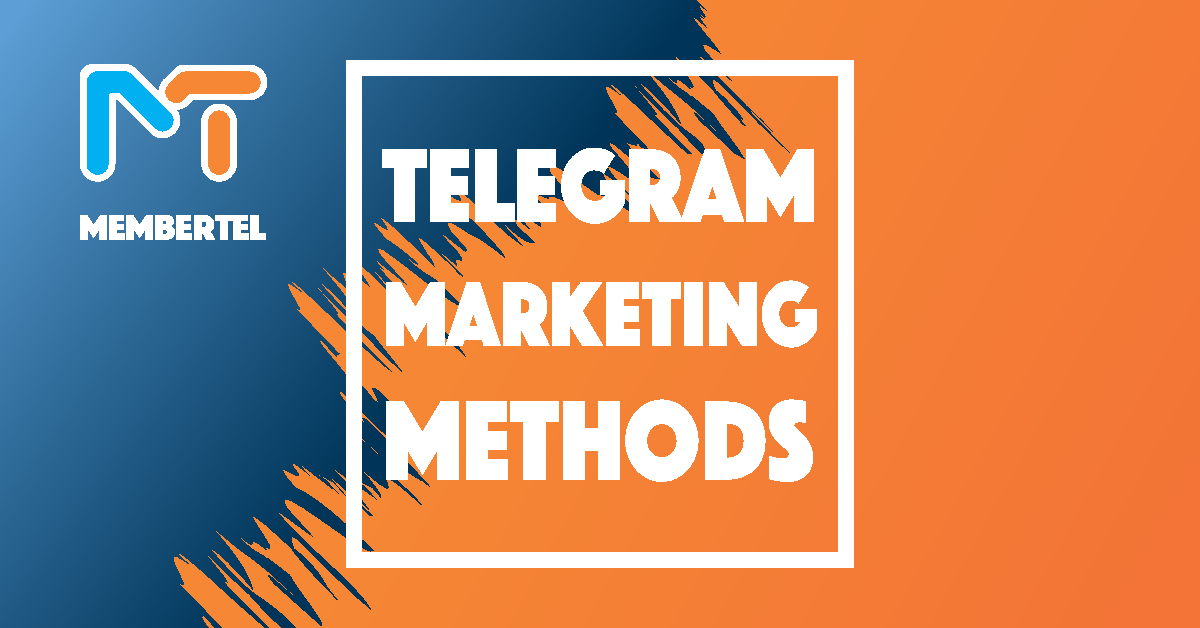 in this article we'll show you how to use telegram for marketing channels, tools and talk about network marketing telegram channel and how to add real and fake members to telegram groups or channels.
in this days too many peoples funding on telegram by making a telegram channel or group and creating content there every day.
this amazing app is also one of the most flexible places to advertising your products and services as well.
you can improve your sales in this application easily, because now there is too many methods to advertise on telegram.
We also shared some tip to get free telegram subscribers as well and you can check them out.
Network marketing telegram channel
today we wanna show you how to advertise on telegram and create a powerful online store through telegram.
on telegram there is 2 method to show your content and services to peoples:
creating a telegram channel
creating a telegram group
each one of this methods have their benefits and disadvantages.
telegram channel permissions
in telegram channels just admins can create a new topic or post a short or long content there.
just admins can see the subscribers names and usernames.
the capacity of the channels in unlimited, that means you can even add 10 million people there.
you can add up to 200 peoples personally through your contacts of a list of usernames, and after that you can buy telegram members to add more people there.
there is a view counter below each content, that means the counter will increasing whenever each people see your posts.
telegram group permissions
in telegram groups all of the members can write and share anything in the group but you can close the chat permission so nobody can not talk in the group like a telegram channel.
everybody can see your group members and they can even send direct messages to them.
the capacity of telegram groups is up to 200,000 members for now.
in telegram groups everybody can add their friends and contacts there, so through this way you can buy real telegram members and we will talk about it later.
you can manage the peoples, for ex: limiting the chats, disallow to sending the links in group.
you can also use telegram bots to manage peoples.
telegram channel marketing
there is too many ways for telegram marketing channels and we will talk about some of the most effective ways here.
this is of the best telegram marketing channels method ever
in this method you can add fake members to telegram channel in any quantity.
this is the simple and easiest way to increase your channel subscribers.
the experience is proven people wish to stay in big telegram channels that have too many members.
they also like to trust and buy their needs from this kind of channels.
also if you need telegram fake members we can help you and we can add up to 200k fake members to your telegram channels.
we will show you how to add fake members in telegram group and what is the benefits.
in telegram groups people also wish to stay and buy their needs from big groups and the numbers of your group members really making trust for your customers.
telegram allow people to invite 50 friend or contact to your group with each telegram account.
so we are using this method to add fake members in telegram groups.
actually we have a super data base of telegram accounts and we developed a tools to use this database and adding fake members through that.
in 2019 we found a solution to add real members in telegram groups and we will show you how it works.
we developed a tools that using telegram API and through that we can extract any group's usernames and members and then we can import that usernames to any group that you wish.
this method help people to add targeted members in their telegram group.
for example if you need people who interest in Crypto Currencies, first it's better you find some big Crypto groups that you think you can find some investors there and share that group with us and also give us your group link and we will transfer their Online members to your group.
also we can even filter people by online members, last seen 1 week ago, last seen recently and last seen 1 month ago.
even you can tell us for ex extract people who was online in 2 days ago.
this is one of the best and flexible methods to add targeted members in your telegram group and it's really effective.
if you like this article of have any questions, feel free to comment in below.
thanks for reading.