Steal Telegram members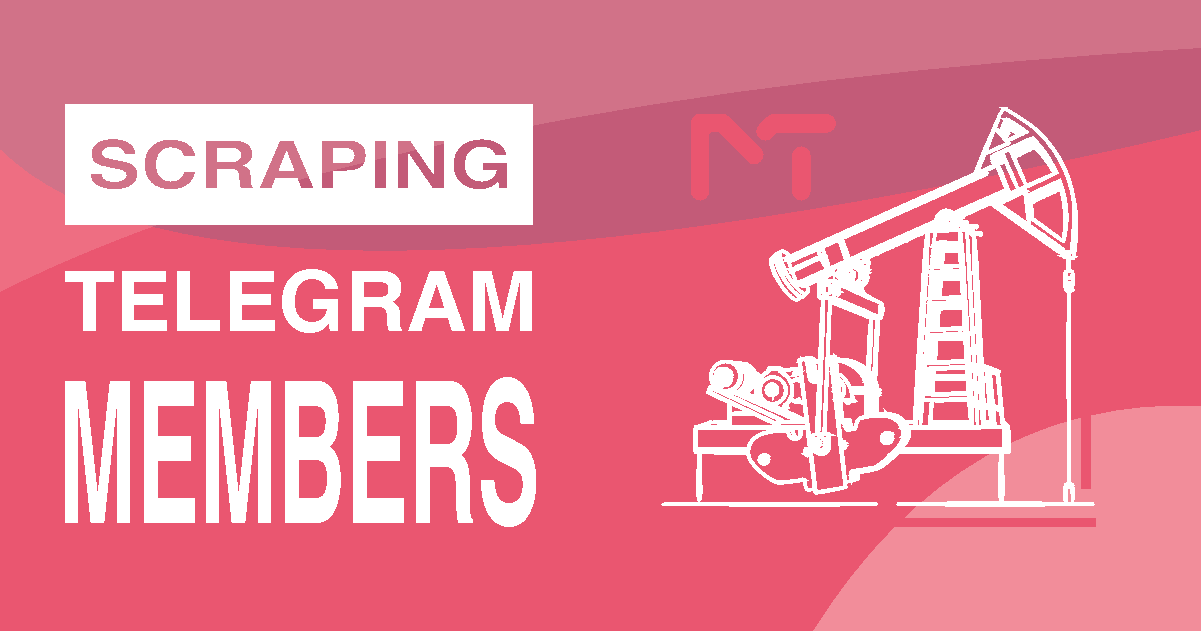 Today we want to learn you how to steal telegram members and how to copy telegram group members to another group and even Scrape Hidden Members From Telegram Groups. scrape telegram group members is one of the solutions to improve your business and we will introduce you some free telegram group member extractor.
What is the telegram scraper?
The telegram scraper is a tool or a bot that can help you to scrapping the usernames from the telegram groups and channels (for channels need admin permission).
Thanks for telegram because it's an open-source application that allows you to develop too many creative tools for marketing stuffs.
Actually the telegram scraper is a application that connected to the telegram API and there is several ways for develop it.
Some developers using Python language to create and and they can use PyroGram and Telethon library.
The C# developers using TeleSharp library and you can also use other languages to develop this bot but the most popular language is Python.
We prefer to check our new service that can help you to add 3k to 5k targeted members just in a few hrs without risk.
scrape telegram group members
What is the usage of scrape telegram group members, this is one of the most popular questions.
Through a telegram scraper tools you can scrape telegram group members and use it for too many stuffs like inviting them to your own telegram group and even you can send direct messages to them and promote your business.
Sometimes you want to extract your channel or group usernames and modify your clients, scraping telegram members will help you to save the time and costs.
Scrape Hidden Members From Telegram Groups
Recently telegram added a feature to hide the telegram group members and you can activate it easily.
But we already found a way and developed a application to pass this limitation and now we are able to Scrape Hidden Members From Telegram Groups.
If you want to Scrape the Hidden Members From the Telegram Groups feel free to contact us and our team will share the details to you.
Adding telegram group members to your groups using telethon
As we said, most of the developers using Telethon Library to copy telegram group members to another group because the Python is a popular language for coding.
By using the telegram API Adding the telegram group members to your groups will be possible.
This is one of the bests method for advertising on telegram and increasing your group activity.
Telegram included some restrictions for this stuff In some countries because of user privacy protection and in that countries you will not able to copy telegram group members to another group.
Almost most of the Asian countries have this restriction.
how to copy telegram group members to another group
To copy telegram group members to another group you will need a telegram scrapper tool and some non-reported virtual number.
First of all you should develop or buy telegram groups scrapper tools and connect a virtual number.
You can connect the scrapper tool to a telegram bot and manage it by telegram.
Once you try to scrapping the usernames, the virtual numbers joining to your target group and the extraction process will be starts.
After that you should invite that usernames to your telegram group.
To do this step, you will need some non-reported telegram accounts and you can create them through the virtual numbers.
You should login all of the accounts to your telegram scrapper tool and the bot will use that accounts to invite the usernames to your group.
Each Telegram account can add up to 25 usernames and Due to too many factors this number will decreasing.
After that, the accounts will be blocking for some days and in some cases they will be release and you can use them again.
By this method you can create a channel and share your channel posts there and increase your channel views.
Telegram group member extractor free
If you want to extract the usernames of a specific telegram group, our team will help you as well and fell free to contact Online Support and share your group link.
Kindly note that if you want to buy targeted telegram members, MemberTel team helps you to increase your audience in shortest time.
Comments
[…] For now the best way for increasing the group audience is Adding telegram group members to your groups using telethon. […]

[…] amazing feature preventing the others from scrapping the telegram members from your […]

[…] This article is so helpful if you want to buy targeted telegram members because it will help you to find your target group to extract telegram usernames […]

[…] note that we already developed a tool that can scrape hidden members from telegram groups and you can use it easily […]