How can I Hide my "Last Seen" Status on Telegram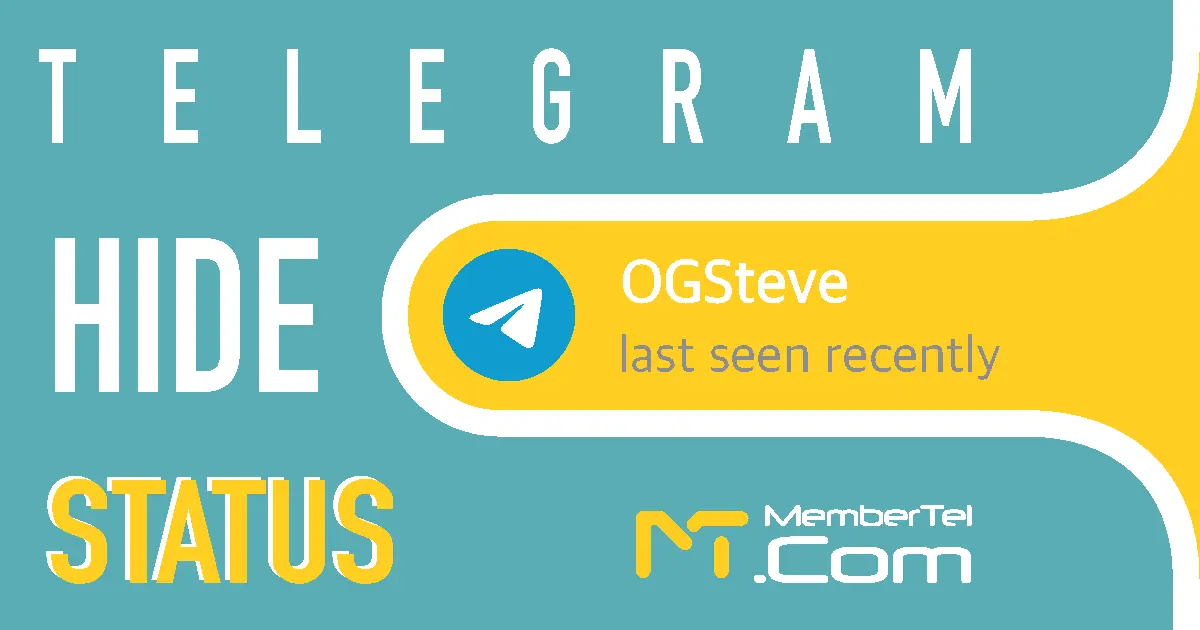 Today we want to show you How can I Hide my "Last Seen" Status on Telegram. The last seen status on the Telegram app indicates the most recent time a user was active on the platform. When you view your list of contacts on Telegram and select an individual profile, you may notice that some of them have a "recently" label next to their last online status.
In the Telegram app, selecting a contact who has chosen to hide their last seen status will display "recently" under the "Last Seen" section. This label signifies that the user's last online status is unknown and may indicate that they are presently active on the platform. Only when you initiate a chat with such a contact and they begin typing, will their online status be revealed as "online".
It's crucial to note that concealing your last seen status on Telegram not only prevents other users from viewing your online status, but also restricts you from seeing theirs – even if their settings allow their online status to be visible to everyone else. Moreover, it's important to bear in mind that even if a contact has not hidden their last seen status, you may still be unable to view their online status.
Fake channel members 2 months Guaranteed !
How To Change Telegram Status To last Seen Recently on iPhone, Android and Desktop
To hide your last seen status from others on Telegram, follow these steps.
Firstly, open the Telegram app on your phone
and tap on the three horizontal lines located at the top of the screen
From there, select "Settings" followed by "Privacy and Security".
Next, tap on "Last Seen", which will present you with different options to choose from.
If you select "Everybody", it means that all Telegram users can view your online or offline status. On the other hand, choosing "My Contacts" ensures that only people saved in your contacts can view your online status. Finally, selecting "Nobody" ensures that no one on Telegram can view your online or offline status.
Four possible approximate time on telegram status when you hide your last seen
When users choose to hide their last seen on Telegram, their profile will still display an approximate time range of their most seen activity. There are four different time ranges that may be displayed for users who have hidden their last visit:
Last seen recently: Indicates that the user has been active on Telegram within the past few seconds up to two or three days.
Last seen within a week: Shows that the user has been active on Telegram between two days and one week ago.
Last seen within a month: Implies that the user was last active on Telegram sometime between one week and one month ago.
Last seen a long time ago: This suggests that the user has not been active on Telegram in over a month.
Notice: If you choose to conceal your last seen status on Telegram, not only will other users be unable to view when you were last online, but you also won't have visibility into their online status, even if they've allowed others to see it.
This article written based on Telegram FAQ.