How to backup Telegram Chat and messages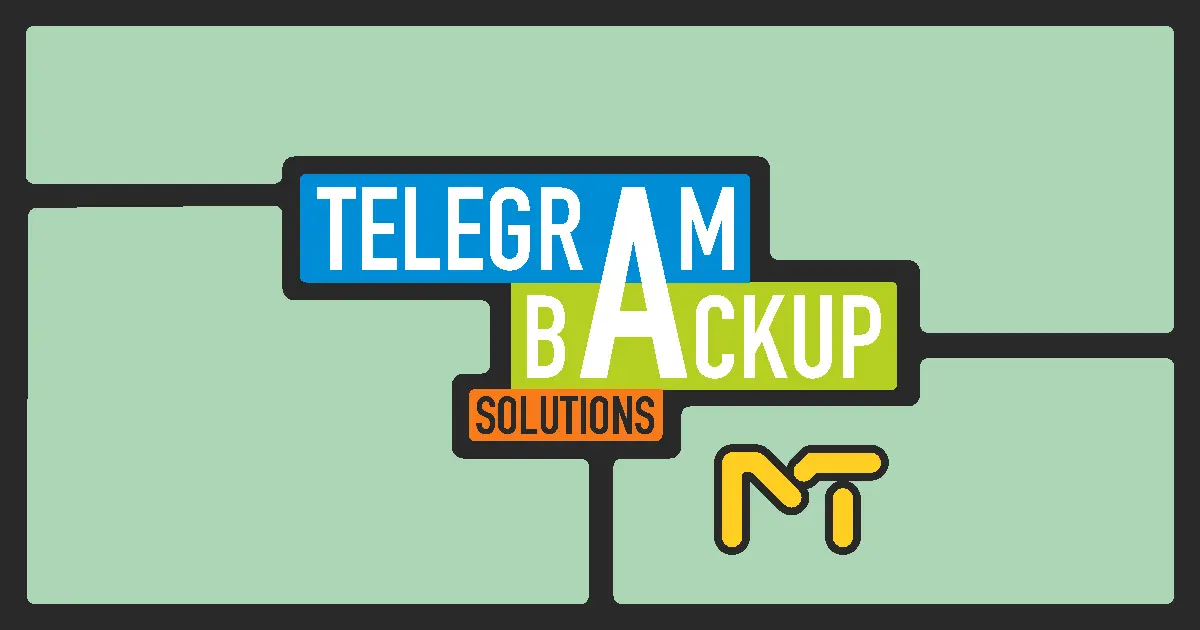 In this tutorial we will show you How to backup Telegram Chat, messages and Account Information in iPhone, Desktop, Android and chrome extension.
Many Telegram users are concerned about storing their data. Telegram has provided a very useful feature in its messaging platform that allows users to backup their account information. Using this feature, people can have a Telegram backup or a copy of their data to restore it in case of deletion.
In this article, our purpose is to provide you with a comprehensive explanation of Telegram backup. Stay tuned with us…
Create a Backup of Telegram Account Information
Taking a Telegram backup means storing your important and desired information so that if these data are lost, you can still have access to them.
Creating a backup of personal account data on Telegram is highly significant for users, and Telegram has provided this feature with that purpose in mind.
Before going to the tutorial on how to take a backup of your Telegram account, it's important to know that your Telegram account data may be inaccessible due to various reasons.
These reasons include account deletion, Telegram account blocking, accidental self-deletion, deletion by others (through hacking or sharing your Telegram account), and forgetting your password.
Considering the reasons that we mentioned above, the only solution to retain your information is to take a backup of your account right now. If you want to learn how to create a Telegram backup of your account, continue reading this article.
Create a Backup Using Telegram Desktop
To take a backup, you can install Telegram Desktop and follow the steps below in order:
Open Telegram Desktop.
Click on the first icon at the top left corner (three lines).
Go to the Settings section and select the "Advanced".
Then, click on "Export Telegram Data."
In this section, you can specify the desired data to include in the backup, such as photos, GIFs, videos, files, stickers, etc.
In the next step, choose the "Human readable HTML". This will ensure that the output file is easily readable.
In the "Download path" section, select the location where you want your data to be saved.
And the final step is to click on the "Export" button to initiate the backup process.
So duration of the backup process depends on the size of your data. After the process is completed, you need to click on the "Show My Data" option to view your information.
Create a Backup Using Chrome Extension
To get Telegram backup you can even use Chrome browser. If you have Chrome browser installed on your system use "Save Telegram Chat History" extension. Pay attention to the following steps:
First, open your Chrome browser.
Go to the address (https://web.telegram.org) to access Telegram Web and log in to your account.
Select the chat you want to backup.
Now, run the "Save Telegram Chat History" extension to start the backup process.
While this method is also a good way to save data and create Telegram backups, the first method (backup using Telegram Desktop) may be a more reliable and practical approach for creating a backup copy.
Conclusion
In this article, we discussed about Telegram backup. As we mentioned, getting Telegram backup means saving a copy of your desired information so that you can refer to it in case it gets deleted from your Telegram account.
Telegram backup is very important for users, which is why we made an effort to provide you with instructions on two of the best methods. Thank you for being with us.